Location: Prime and Store Cattle brought to you by GDL and MLA
Yarding: TOTAL YARDING 6169 GDL 1015
ROMA STORE SALE 15-5-18

TOTAL YARDING 6400 / GDL YARDED 1015

A LARGE SAMPLE OF LOCAL BREED WEANERS HIT THE MARKET WITH THE QUALITY REMAINING FIRM WITH REPEAT BUYERS SECURING PREFERED LINES. COWS SOLD DEARER WITH SOME PENS MAKING OVER $2.00 BUT MOST PENS $1.85 TO $1.95.
S & A TODD BOLLON SOLD
Charolais x steers to Restockers 322.2C 301.1KG AV $970.18
Charolais x heifers to Restockers262.2C 282.8KG AV $741.53
Charolais x cows to Restockers 208.2C 469.6KG AV $977.67
WALKAWAY BEEF AMBY SOLD
Angus x steers to Restockers 286.2C 254.4KG AV $728.22
Angus x Heifers to Restockers 248.2C 244.0KG AV $605.61

J & C BEITZ AMBY SOLD
Santa x steers to Feed lotters 269.2C 458.8KG AV $1225.78
Roma Store report date 15 May 2018
Yarding 6169

There was a yarding of 6,169 today at the Roma Store Sale, up 2,609 head on last week. 3,500 head of milk and two tooth steers were presented along with over 2,000 heifers and approximately 1,000 cows, some with calves at foot. All buyers were in attendance and quality ranged from very good to poor as some cattle presented were from drought affected areas.
Light calves topped at 274c, to average 251c/kg. Yearling steers to restockers in the 200-280kg range topped at 328c, to average 291c/kg in a large sample. Restockers and feedlotters purchased the very good quality pens in a very competitive market with restockers paying to 328c, to average 290c, while feeders paid to a top of 305c/kg. Yearling heifers topped at 270c, with a large portion going to feed topping at 260c, to average 247c/kg.
Grown steers 4-6 tooth to processors topped at 274c/kg. Cows to processors topped at 213c and medium weights going to restockers made 208c/kg. Cows with calves at foot topped at $1,100/unit with 80 bulls to feed selling at 254c to average 245c/kg, and several light weight bulls were purchased to be grown out for the live export market. Heavy bulls made to 239c, to average 224c/kg.
GDL ROMA CLICK ON IMAGE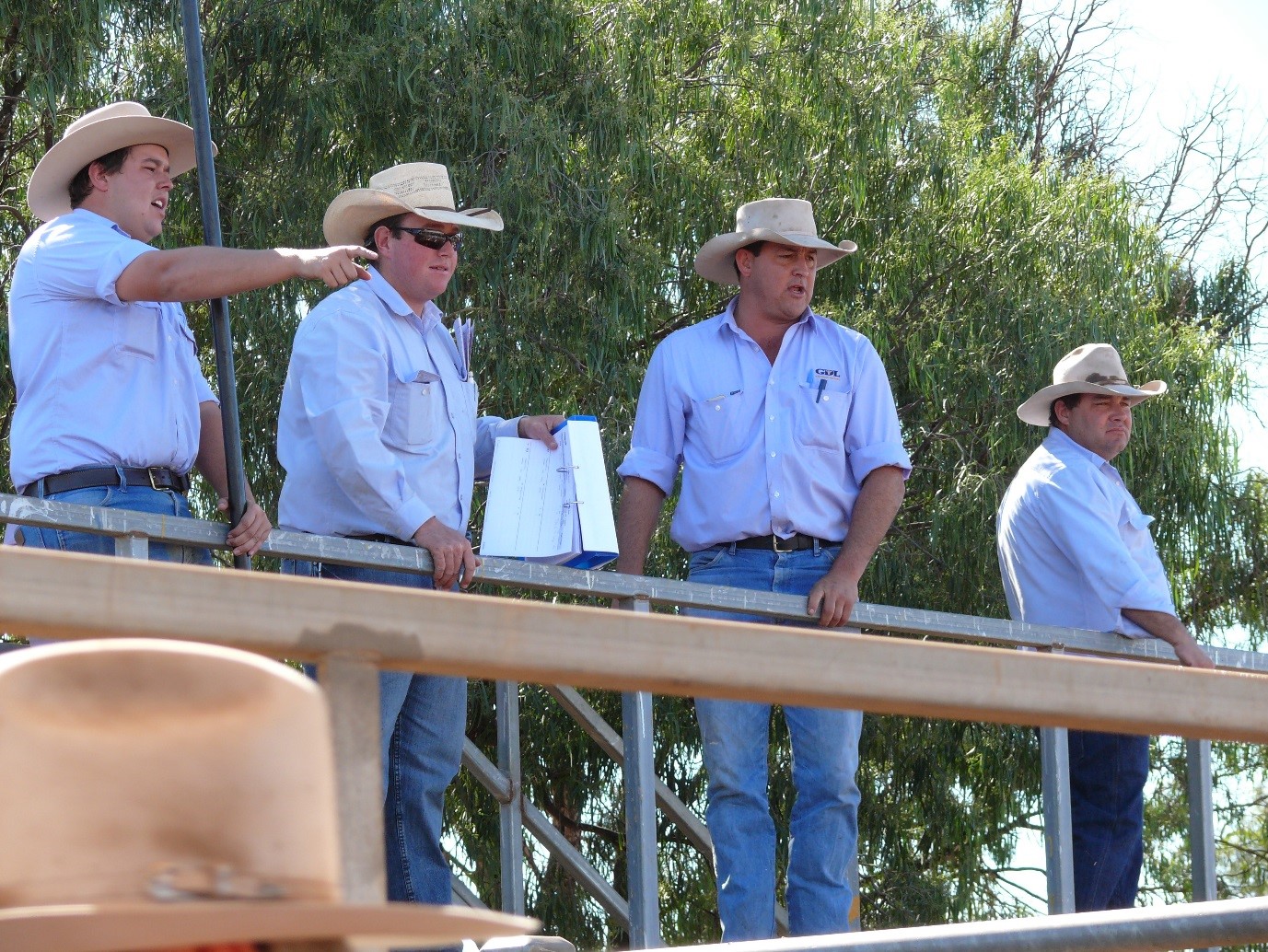 GDL ROMA CONTACTS
GEOFF MASLEN – 0427 697 527
NICK SHORTEN – 0429 624 091
JASON BELZ – 0428 221 586
ROMA OFFICE – 07 49622 779
Related Articles