Almafi Droughtmasters Sale Bulls
SAY THANK YOU
Almafi Droughtmasters
Aleisha Finger and James Pisaturo, would like to thank all the buyers bidders and underbidders, who came to the Highlands Droughtmaster Sale at Clermont.
A special thank you to Alan Williams from Riverside for purchasing Lot 13 our top priced bull for $10,000.
Our bulls averaged $7,300 going to both new and repeat buyers.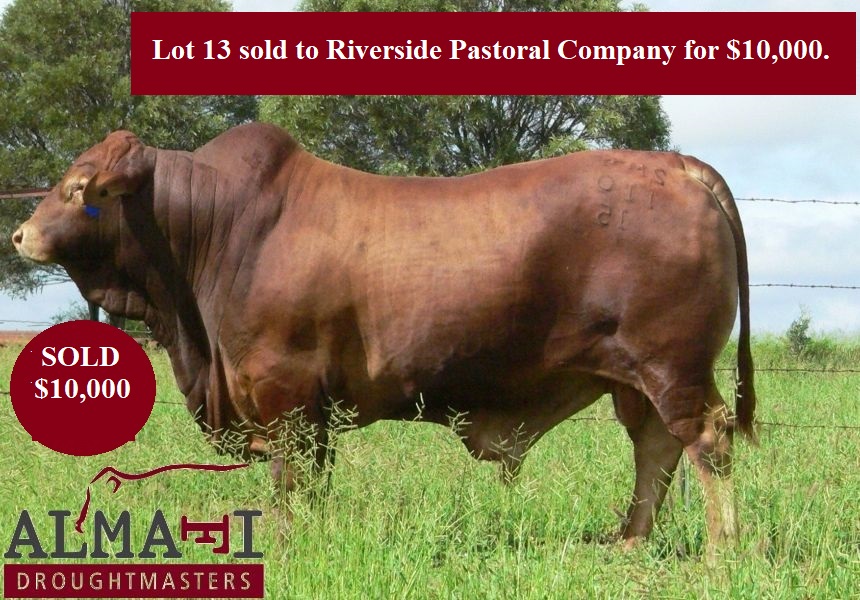 Lot 13 for the Sale is Almafi Droughtmasters first bull into the ring and is their charity bull with 10% donated to Clermont Kindy and Daycare. This 27 month old polled herd bull is not one to be missed buyers. The carcase of this bull combined with his sound freemoving structure is definitely a bull you will want out with your cows in any program.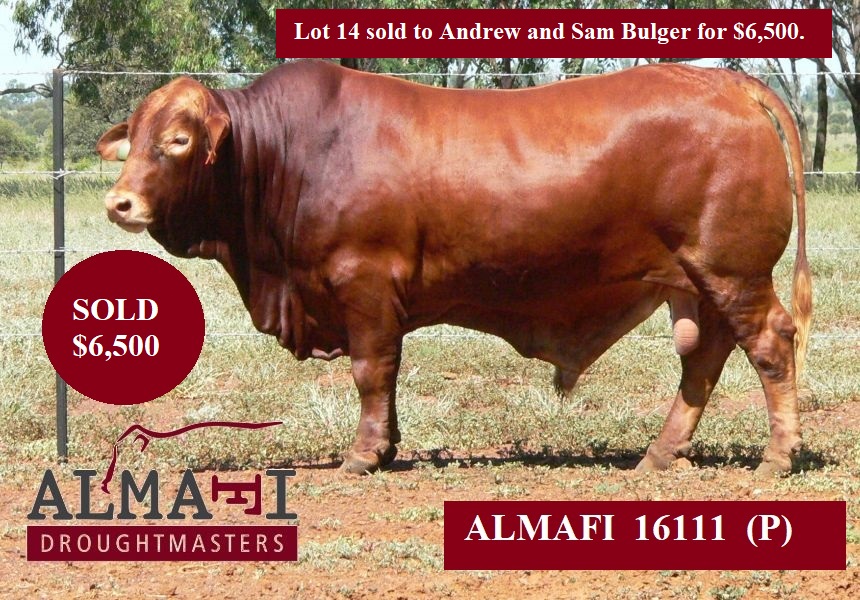 The next bull into the ring is Lot 14 Almafi 16111, this is a powerful young poll herd bull with great muscle pattern with plenty of softness and his progeny will lend themselves to whichever market you target he is a must inspect buyers.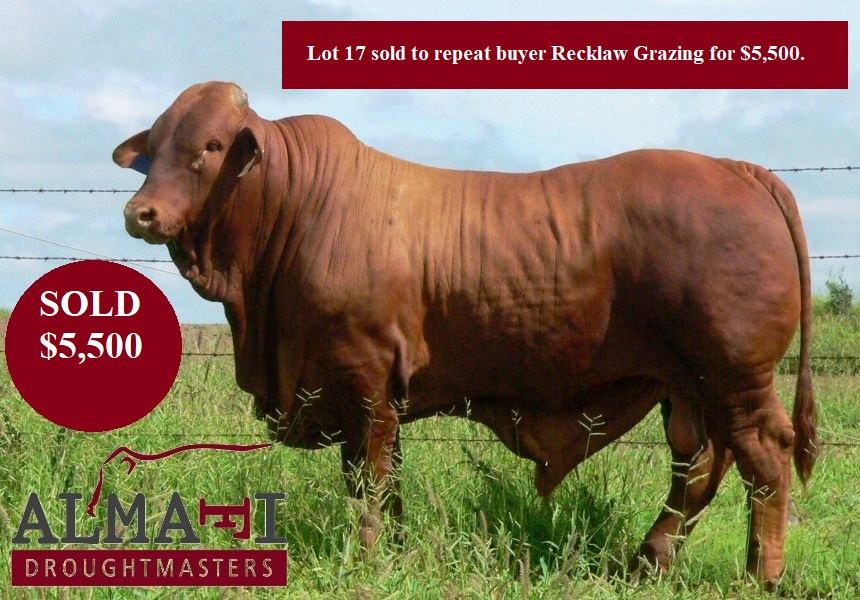 Almafi Fast Track this young stud bull will walk in the ring under 20 months old and has great style about him. Definitely not one to miss.
CHECK THE BREEDING ON FAST TRACK