Services

Viva Brahman Stud
Viva Brahman Stud
"Viva Mario has had a very outstanding year for the stud"
SELLING AT
WILANGI SALE, CLERMONT BEEF BULL SALE, PONDEROSA BULL SALE
More information Just click on image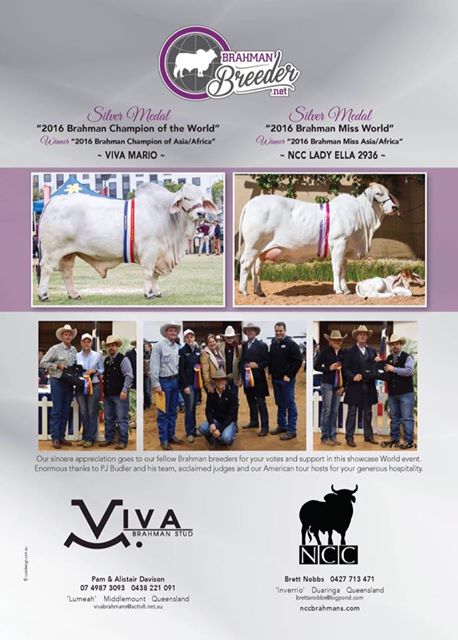 Viva Brahman Stud Alastair and Pam Davison, Middlemount, Qld.
Pam and Alastair have had a very successful year with the award winning bull Viva Mario taking out the World Brahman Congress Champion Bull of the Show.
And then went on to take out the Grand champion bull at the Ekka and then took out Inter Breed Championship at the Ekka as well.
Viva Mario at the World Brahman Congress.
Pam picked him out when he was just a baby, she's been the one that picked him and broke him in and got him ready to show. - Alistair said.
Viva Mario, born August 2013, weighed in at an impressive 1128kg with an EMA of 144sq cm with a scrotal measurement of 39cm.
He took out the senior champion bull award before going on to take home the grand champion prize.
"Mario, he's our grand champion bull and we've had him since he was a calf - he was born and bred at home," Mr Davison said.
"He came here about 12 months ago to Beef Australia, and he won junior champion - that was his first show."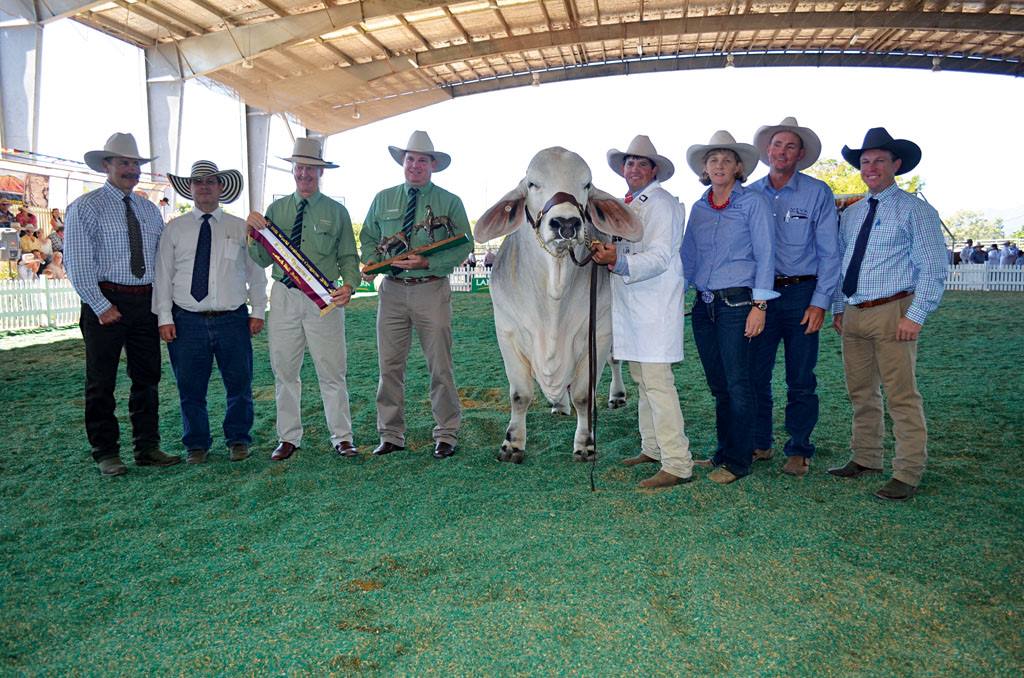 More Images...