"Valera Vale " Droughtmasters
Save the Dates
Fitzroy Crossing Sale WA August
On Property Sale 30th September
We operate properties in south eastern and south western Queensland.
In South East Queensland we run a core stud herd of about 1,200 Droughtmasters on Family properties at Milbong, Munbilla and Mt Mort and on Rob and Libby Murphy's "Logan Park" near Beaudesert (all in the scenic Rim Shire).
On Valera Vale near Augathella we run a further three to four thousand stud and commercial Droughtmasters.
All the male and surplus female weaners from the Scenic Rim properties are transferred to "Valera Vale". This allows the bull calves to demonstrate and be selected on their performance under the conditions which they and their progeny will probably live.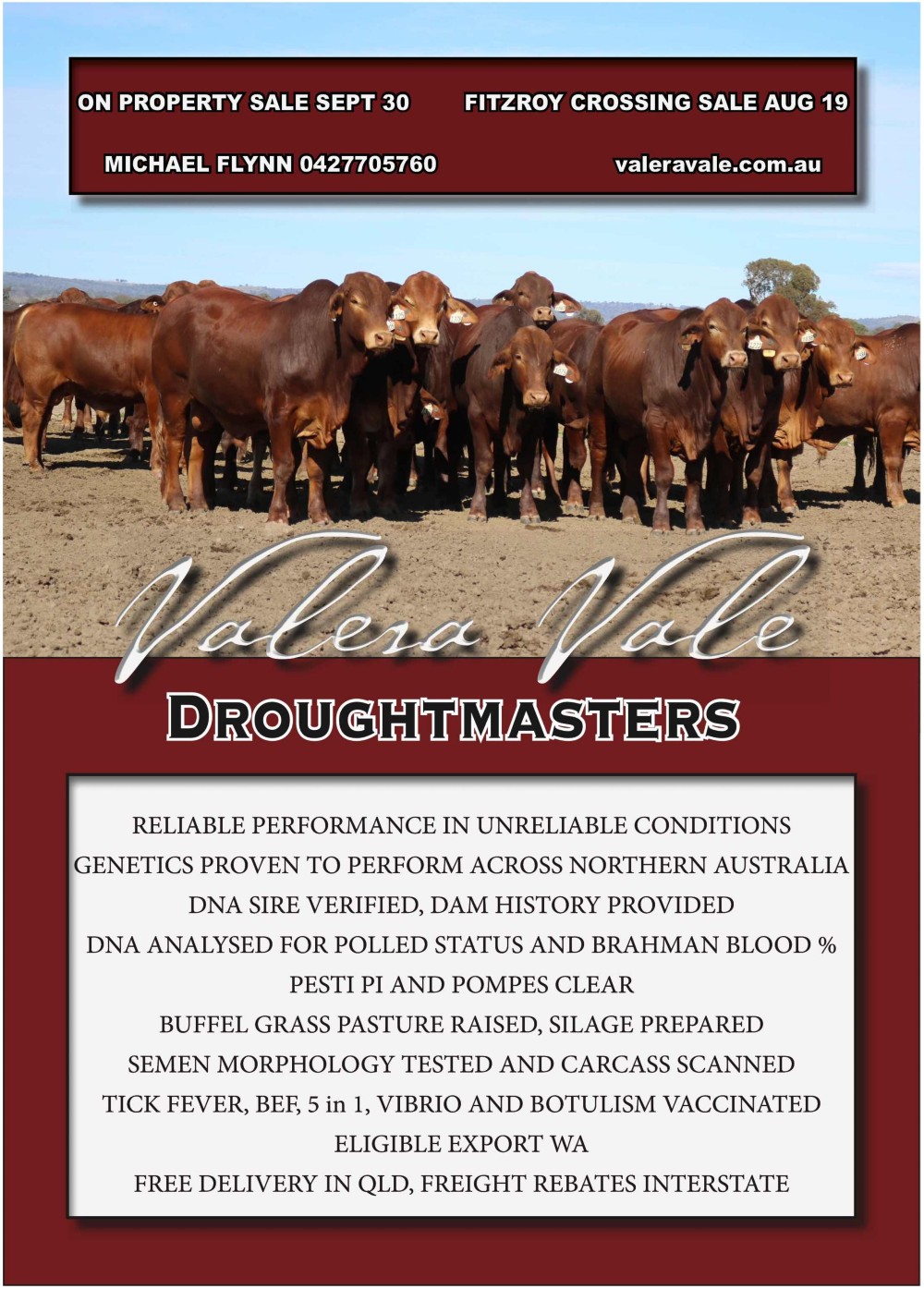 Valera Vale Droughtmasters