Ponderosa Brahman bull sale in Katherine Friday 28th May 09:00 am.
Raglan, Olive, Viva, are offering 108 Bulls for the Territory buyer's competition of which a large percentage are natural polled all bulls have been semen tested and soundness evaluated and have exceptional weight gain figures.
Territory buyers you have a great selection to choose from in 108 Quality herd bulls Bound for the Ponderosa Bull Sale.
Raglan Bulls bound for Katherine NT. On property Inspections welcome.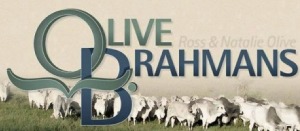 Olive Brahmans Bound for NT Ponderosa Brahman bull sale
Viva Brahmans Bound for NT Ponderosa Brahman bull sale