SOMERVIEW RED BRAHMANS BIG COUNTRY BULLS
DRAFT 16 BULLS 15 ARE POLLED
BRIAN and Glenda Kirkwood of Somerview Red Brahman Stud have been long time vendors and consistent supporters of the Big Country Sale at Charters Towers since its inception and are currently making the final preparations to their draft of 16 bulls in readiness for the sale on Monday 5th February.
16 SALE BULLS AND 15 ARE POLLED
Buyers you know the cattle look at the video for structural soundness and temperament bone and beef quality's in the Somerview draft.
Check out the video
CLICK ON IMAGES FOR BREEDING AND ALL INFORMATION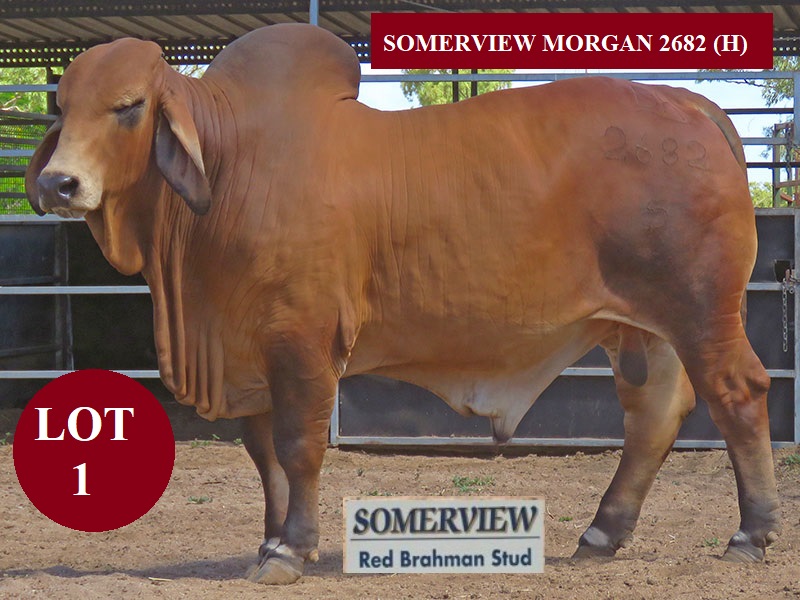 Morgan is a big, impressive, masculine sire type of strong breed character, beautiful hump setting and growth. He,s one of the best Kandoona Max sons we have bred. He has outstanding muscling, thickness through the body, bone, and strength of spine. Good settled temperament and full of sire appeal. Dam 2 calves @ 430 dci; Granddam 4 calves @ 370 dci.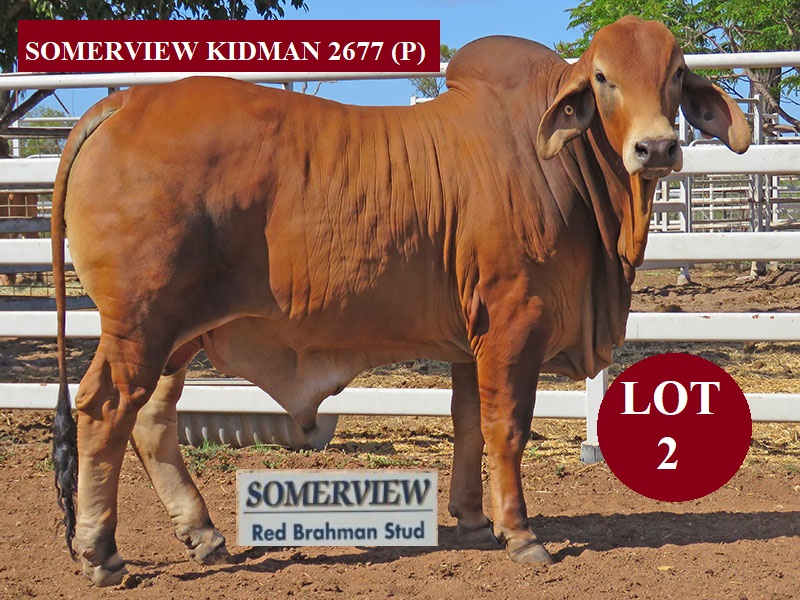 Kidman commences our team of 15 POLL reds in the Sale. He has big growth, length, depth and body volume. A strong type, of good temperament, excellent red colour and good head character, he is from one of our best damlines. Dam 2 calves; Granddam 8 calves @ 436 dci; Great Granddam 8 calves @ 372 dci. One of the top families in our Stud.
This is a poll bull that will also really appeal to leading commercial bullock breeders. Rockefella is a solid type of very good length and bone as well as a strong muscle pattern. Excellent red colour, good skin and coat type, he?s a powerful young sire that will attract the attention of good cattle producers. Dam 3 calves; Granddam 7 calves @ 382 dci.
Optimum muscling equips this bull with natural thickness and strength along the topline. Good pigment. Dam 5 calves @ 438 dci.
Redex is a Beef Brahman every way you look at him and a POLL. He?s another quality young Marksman son that is an excellent red colour, long, deep and thick, and very quiet temperament. Dam 2 calves @ 430 dci; Granddam 5 calves @ 480 dci.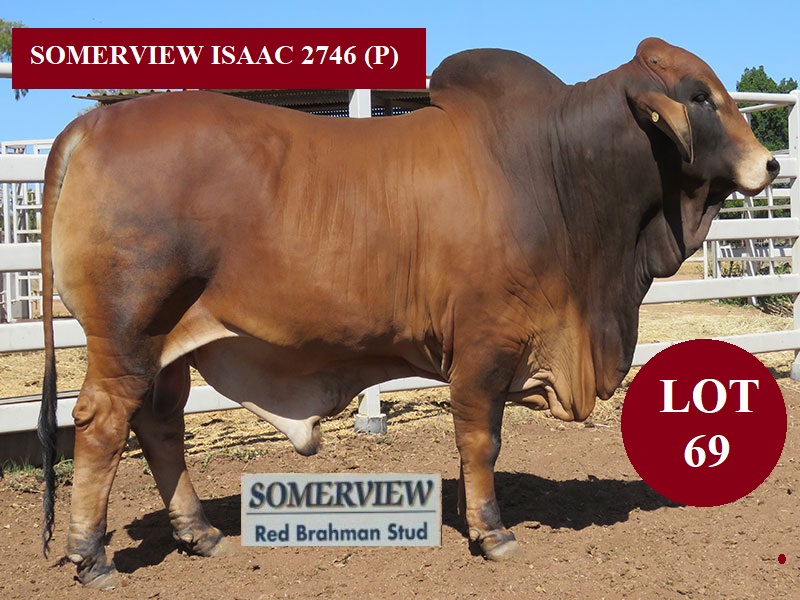 Dam 6 calves @ 474 dci; Granddam 12 calves @ 420 dci; Great Granddam 8 calves @ 368 dci.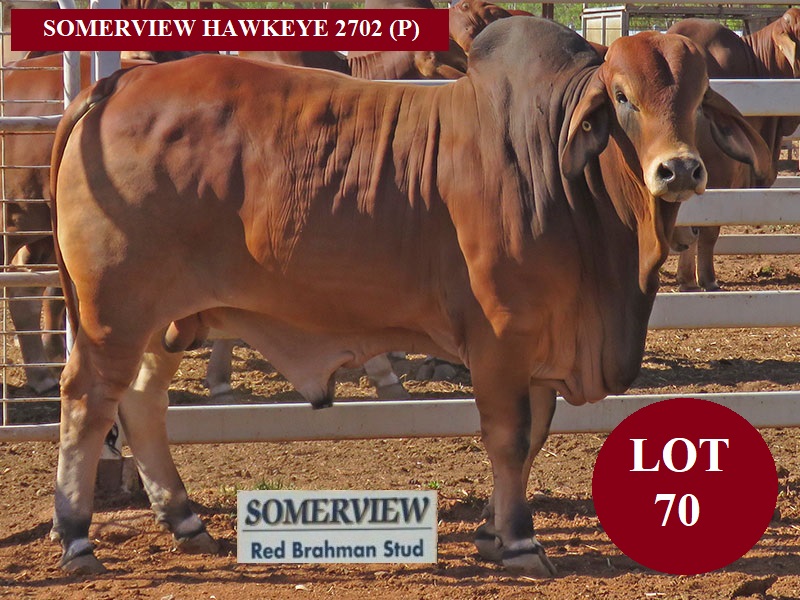 Just 2yo, this bull is a high yielding, optimum carcass type and has a lot of length. Good head and hooded eye on him as well, plenty of strong poll genetics in his bloodlines. Dam 2 calves @ 460 dci.