CAMBIL BRAHMANS WILANGI SALE BULLS
GREAT DRAFT OF BULLS BUYERS
Cambil Brahmans have put a draft of bulls for the Wilangi sale and inspections are a must buyers....
CLICK ON IMAGES FOR BREEDING
Morgan leads our team with a lot of length and depth of body. Good strong head on him, heavy bone, a good set of testicles and very quiet. By the influential Rembrandt and out of an excellent cowline that goes back to a Datapack daughter. Inspection recommended.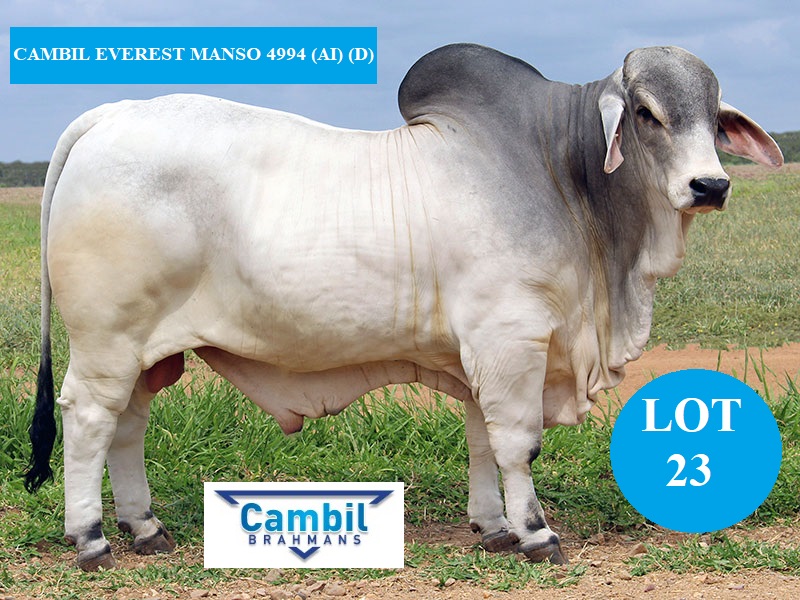 A real Stud Sire here in Everest, a 2yo and the first of our Clantons for Spring 2017. Lovely strong head and big broad muzzle that we like. Great overall body volume, strong boned, deep flanked and excellent spring of rib. Have a look at his big, thick and deep hindquarter. Plenty of skin on him which indicates he'll develop well to maturity. His full brother, Apollo, sold for $70,000 last year to Elrose Brahmans.
Quigley is a real beef type bull, our first JDH Quency son to be offered. Thickness through the body, ample bone and braod along the backline into an excellent hindquarter. Broad in the head and a strong muzzle on him. Offers optimum beef performance to the industry from a new sireline.
Very good headed bull with an abundance of the right bone and muscle combination. Sultan is another high beef performane 2yo sire - well grown and full through all quarters. Very quiet. We sold a son of Tommy Rocket earlier in the year at Big Country for $66,000 to the NCC and Carinya Studs in partnership.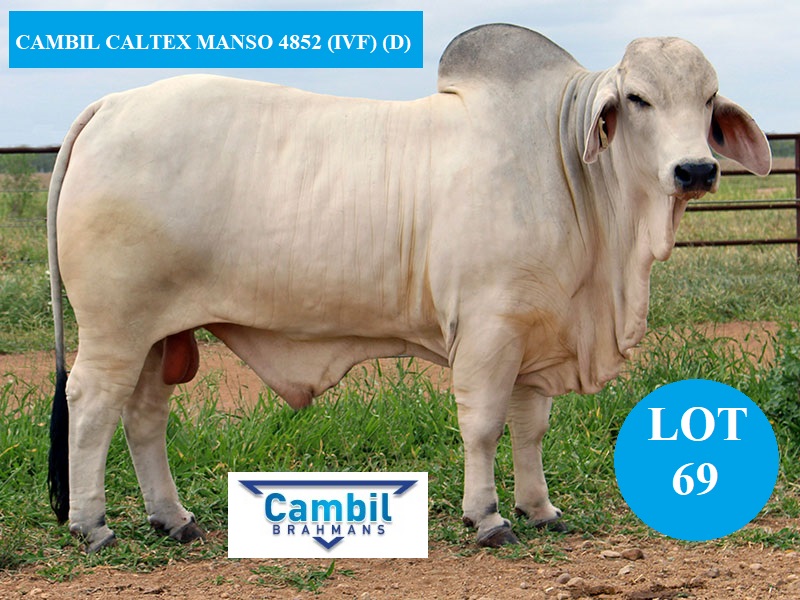 Caltex is a typical son of JDH Clanton Manso and he's out of a wonderful damline. Attractive smooth muscling and soft finish. He'll fuel your herd up for success with high quality calves.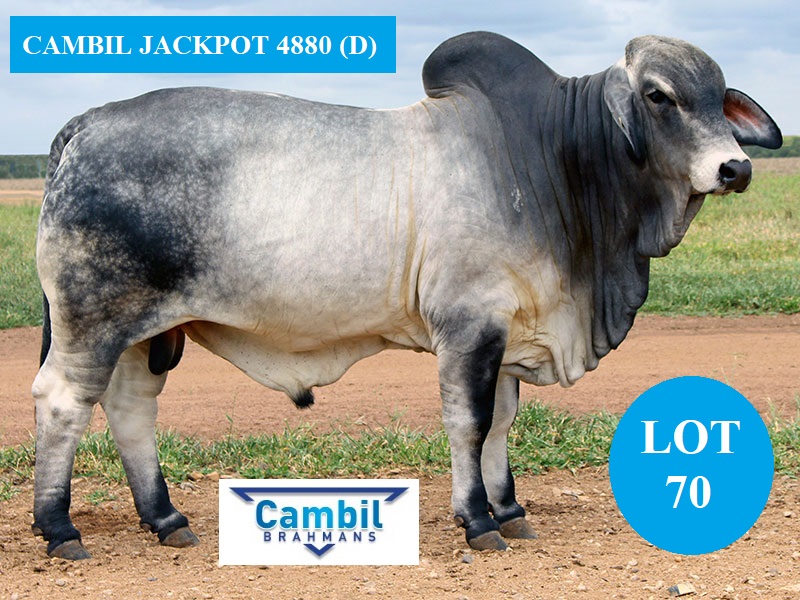 Jackpot is a blue grey bull that we like a lot. Another Tommy Rocket son with a good head. Tremendous topline on him into a lovely ribspring and through to a broad butt end. Very quiet and we recommend your inspection.
Don't miss Branson towards the end of the Registered Bull section. He's a young son of NCC Jaguar that we purchased for $67,000 in 2014, and that is breeding extremely well. This young prospect has nice length and depth, a strong and straight topline and has a very good nature.