AKAMA BRAHMANS (BC) SALE
Two outstanding sires for the sale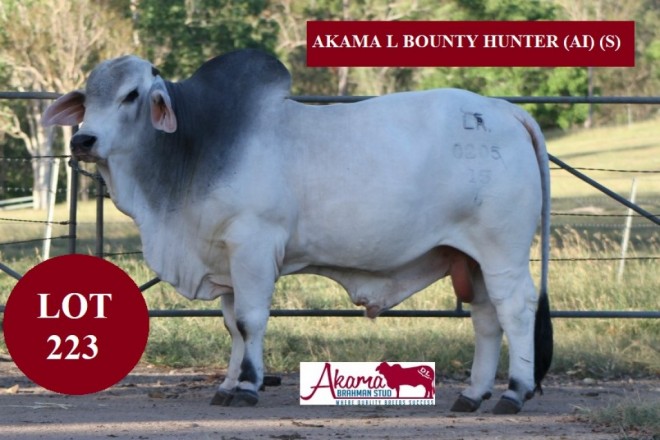 Akama Brahman Stud
Damien and Lane Sturdy Akama Brahman Stud has two outstanding sires for the Big Country Sale.
Lots 223 and 224 both lots will tick all the boxes you will need in a sire.
Check out his breeding buyers.
CLICK ON IMAGES FOR BREEDING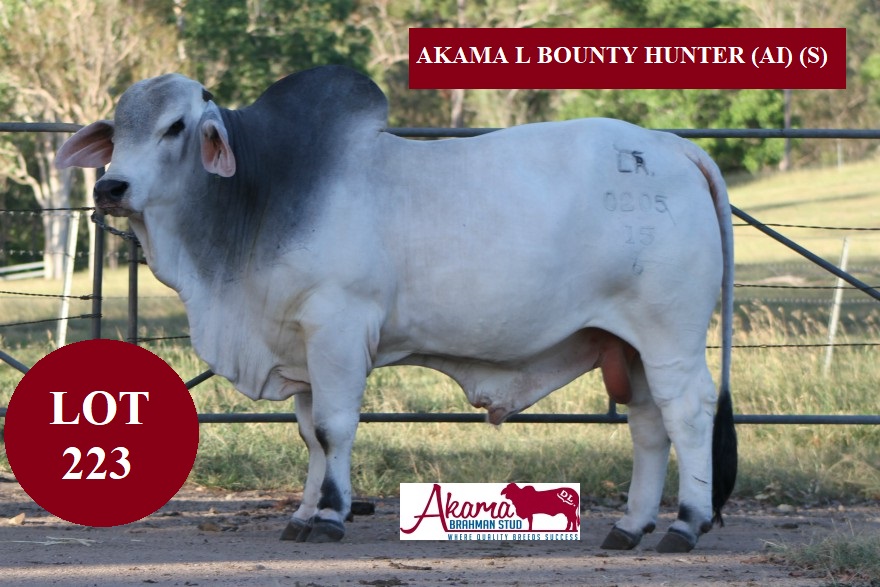 A rare poll by the $300,000 sire Lancefield Burton. Only rising 2yo, he exhibits growth, and the depth and squareness of fleshing beef producers will benefit from.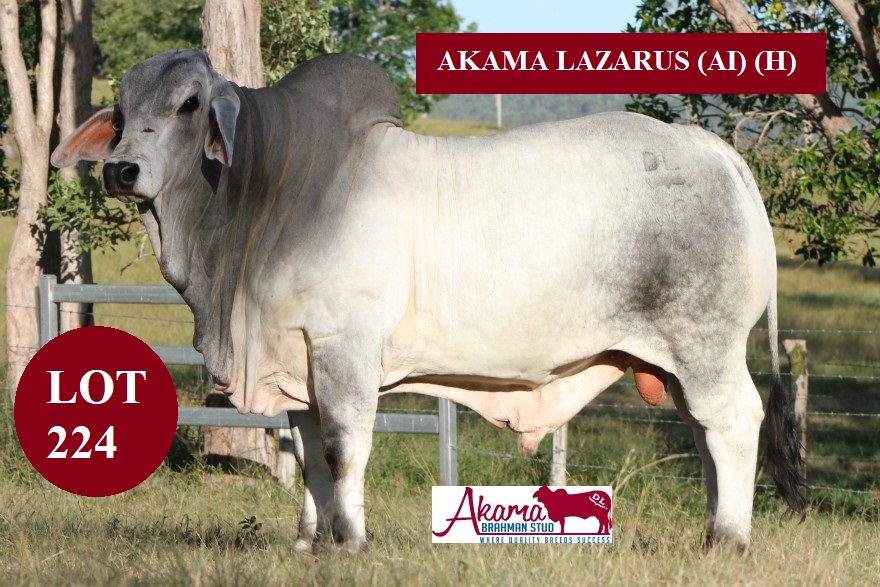 Lazarus is a very quiet, medium frame, young bull, soft blue grey in colour. Meat and muscling at an early age in this fellow.