Gough Plastics A Third Generation joins the Company
Caring for the planet and its people with a passion
A Third Generation Gough joins the Company
Gough Plastics are a Family-owned and operated manufacturer, who have been operating in Townsville since 1989.
James Gough Rural Sales has had the plastic manufacturing in his blood, having grown up alongside the business, educated at Cathedral School plays Rugby for Brothers in Townsville.
James also is a licensed electrician having completed his apprenticeship in 2015.
James has had wealth of experience in Rural, Industrial, Mining, Commercial, Domestic environments and well as exposure to the booming Sustainable Technologies industry.
James is no newcomer to the bush when you are at the field days or functions pop along to the Gough Plastics stand and say good day to James.
Don't hesitate to give James a call whether it is a Feedsmart 50 Trough or the revolutionary MegaTrough Ballast Range, he is only a phone call away to answer any of your inquiries (07) 47586401.
CLICK ON IMAGES FOR ALL INFORMATION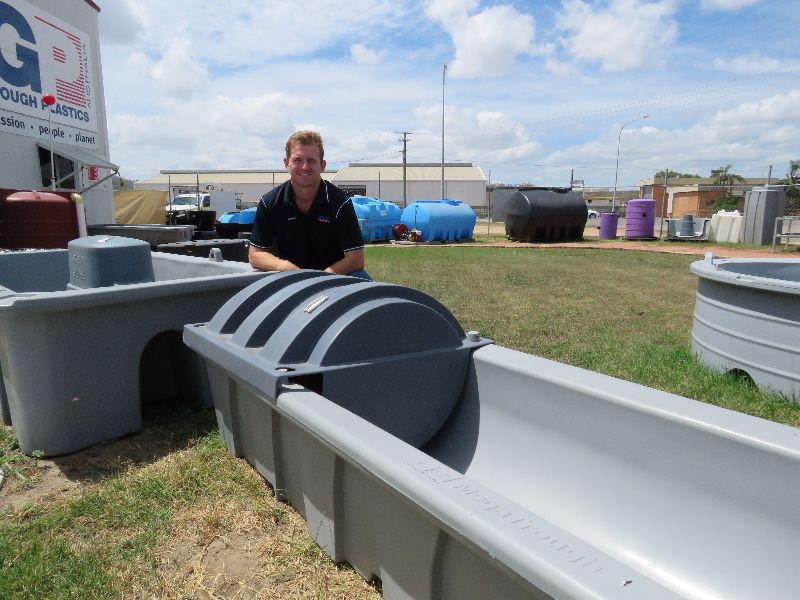 CLICK ON IMAGES FOR ALL INFORMATION