Services

Kaiuroo Brahman Stud
Kaiuroo Brahman Stud
A practical approach embracing genetic merit

Stud Breeding
A practical approach embracing genetic merit
The foundation for the Kaiuroo Brahman Stud breeding herd is the core of the best performing females selected from the former Tartrus Red and Grey Brahman Stud, which were purchased with Kaiuroo.
Jennifer McCamley's long term experience (30 years) managing the Tartrus Stud enabled her to identify the leading, productive Tartrus Brahman cowlines on the basis of fertility, beef performance and natural easy care qualities. These were acquired as the 'engine room' for the entire Kaiuroo Aggregation cattle breeding herd.
To validate these herd foundations, the leading industry animal genetics research organisation, Animal Genetics and Breeding Unit of the University of New England (AGBU) has recently completed a comprehensive Genetics Values analysis of the Stud herd with particular focus on fertility, weight performance and meat quality, all in balance critical to the viability of beef enterprises in Northern Australia. Importantly AGBU has now linked to Kaiuroo in a programme of ongoing herd genetic monitoring so that increased genetic gain in the above criteria remains balanced and is optimised for increased herd returns.
A strong foundation of superior performance
It is expected the Stud breeder herd will reach 1,500 Registered breeders.
In its Tartrus foundation Brahman females, Kaiuroo has the benefits of a background of advancement encompassing 60 years as one of Australia's leading Brahman Studs, and of them being a pioneer of performance recording and genetic values evaluation of cattle herds.
We know well the Brahman breed's superior reputation as an easy care, low cost of production breed through its proven record of resistance to external and internal parasites, its efficiency of feed conversion and its suitability to perform off nature's grass in the Central and Northern Australian environment.
Bull production from the Stud herd will fully supply the needs of the Aggregation's commercial herd, reinforcing the benefits of the combination of high fertility, natural easy doing ability, strong weight for age performance and excellent meat quality throughout the entire herd, and onto the bottom line.
A line of selected pedigreed bulls from the Stud herd, Reds and Greys, will be marketed to the industry annually, in Spring/Summer, all furnished with a comprehensive listing of genetic performance data.
BIG COUNTRY SALE BULLS 2016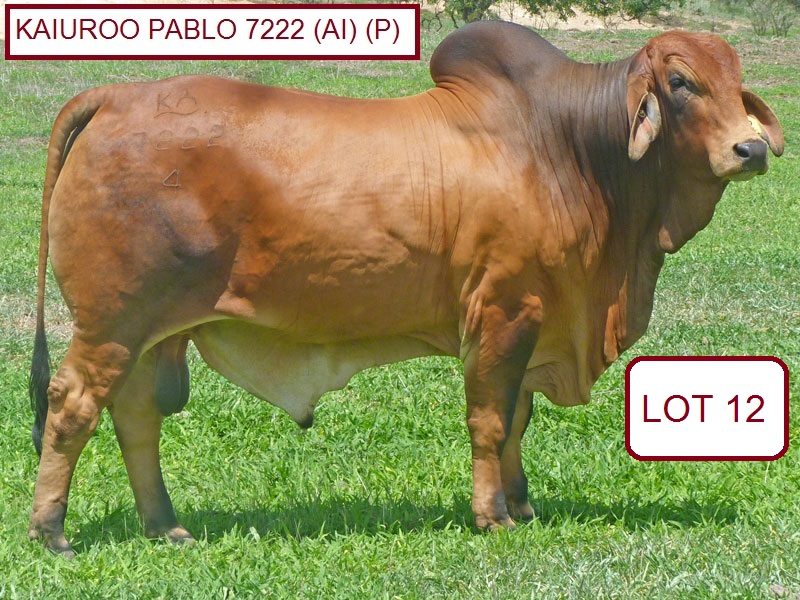 See Catalogue click on link
http://abri.une.edu.au/online/cgi-bin/i4.dll?1=22202F2F&2=2928&3=56&5=2B3C2B3C3A&8=4853&9=50505E5C&11=515052
More Images...