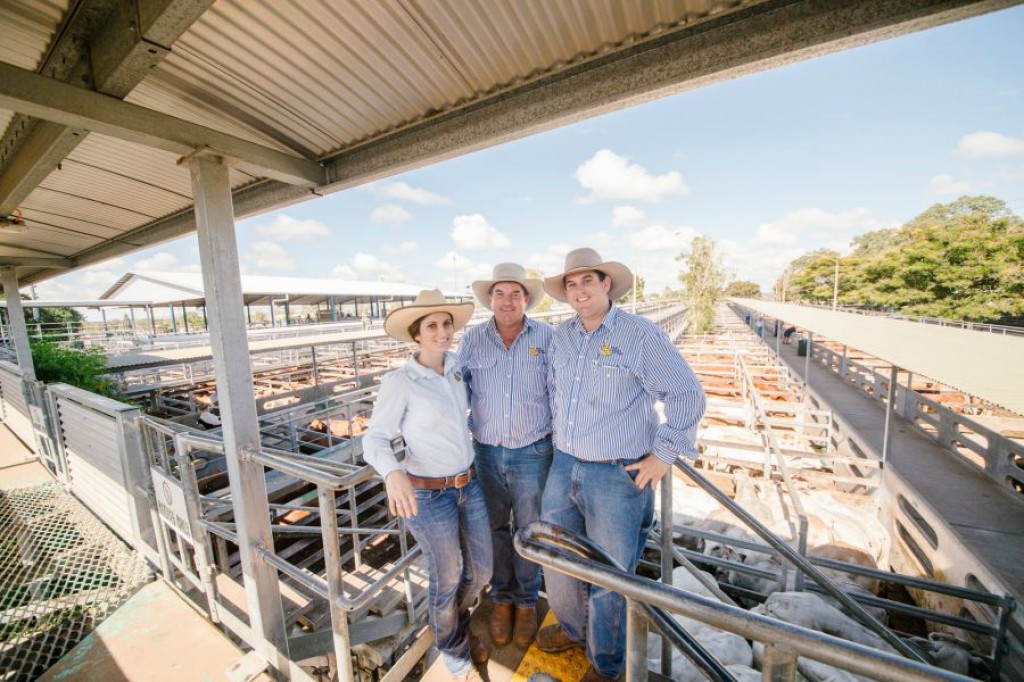 Location: Rockhampton
Yarding: Yarding 900
GRACEMERE CATTLE SALE 23rd FEBRUARY 2018
Much needed rain in the local and surrounding areas throughout Central Queensland saw a smaller yarding of 900 head penned at CQLX today comprising of 340 Steers, 400 Heifers, 132 Cows, 16 Cows & Calves and 12 Bulls.
Cattle were drawn from as far North as Giru, West to Dingo and South to Iveragh.
The recent rain and more wide spread falls expected over the coming days along with good competition saw prices generally rise 20-40 c/kg across the board.
HIGHLIGHTS
Tom & Tracey Symonds Sarina sold Prime Brahman Cows to 216c/kg weighing 543kg to return $1,174p/h. They also sold a line of No.7 Brahman weaner Steers to top at 362c/kg Avg. 262kg & returned an Avg. of $903p/h
Stewart & Sarah Borg of "Markland's" Sarina, sold No.6 Brahman Steers to Avg. 280c/kg weighing 403kg to return $1,128p/h.
Charlevue Cattle Co. Dingo sold No.6 Brangus Heifers to 276c/kg weighing 390kg to return $1,080p/h. They also sold No.7 steers topping at $1,128 and Avg. $980 p/h
Mark Radford Mt Ossa, sold No.6 Cross bred Steers topping at 282c/kg and Avg. 382kg to return $1,070p/h
Creedon Family Middlemount, sold Brahman Steers for 318c/kg weighing 346kg returning $1,101p/h
Kao P'Ship Marlborough, sold Brangus weaner Steers for 386c/kg weighing 228kg returning $881p/h
Kelsh Family Giru, sold Brahman Heifers for 290c/kg weighing 234kg returning $678p/h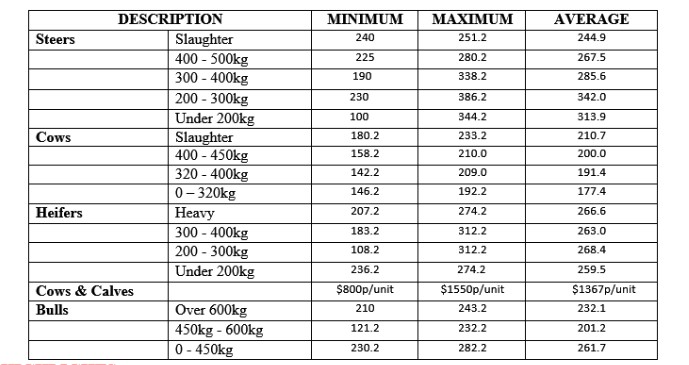 CLICK ON IMAGE
Related Articles